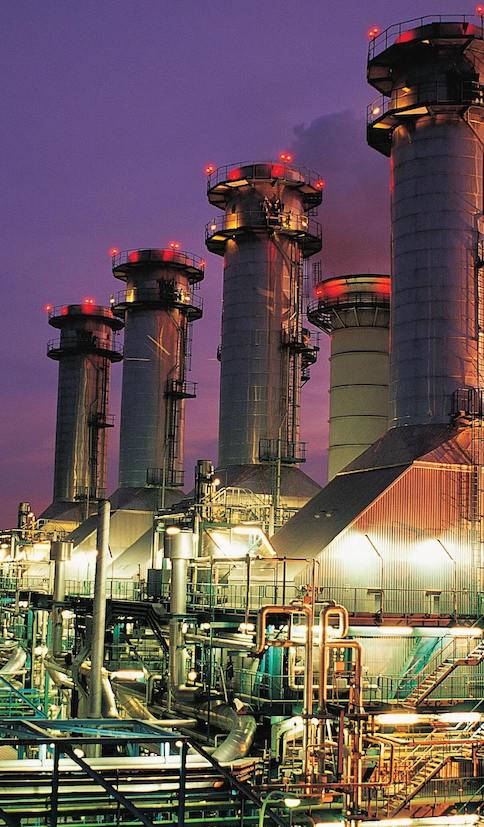 Paka and Pasir Gudang Power Plants
In the early 1990s, Malaysia was facing an urgent increase in demand for power. YTL Power International became Malaysia's first Independent Power Producer (IPP), with YTL Power Generation Sdn. Bhd. being awarded Malaysia's first IPP licence in 1993.
YTL Construction then undertook the construction, completion and commissioning of an 808 MW combined cycle gas-fired power plant in Paka, Terengganu, and a 404 MW combined cycle gas-fired power plant in Pasir Gudang, Johor Bahru, both completed in a record 22 months.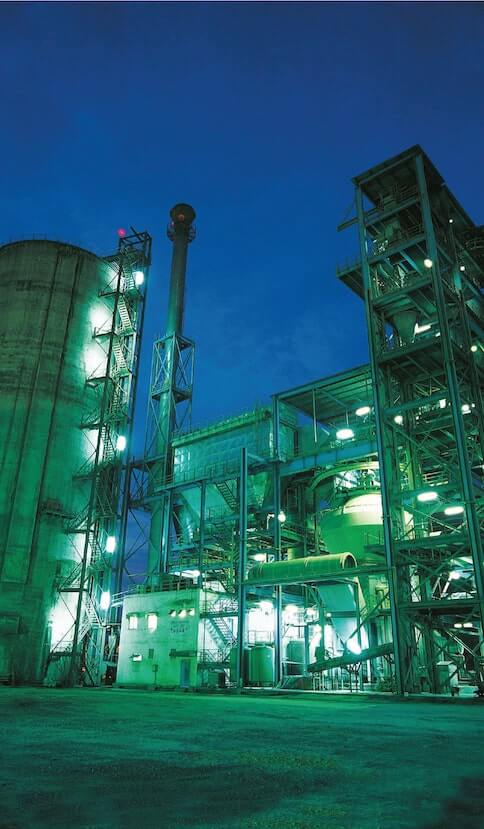 Integrated Cement Plant, Bukit Sagu, Pahang
The surge in construction and infrastructure development activity across Malaysia in the early 1990s created a strong and consistent demand for good quality cement.
YTL Construction undertook the construction, completion and commissioning of an integrated cement plant comprising one coal mill, one raw mill, one cement mill and silos, with an annual production capacity of 1.2 million tonnes of cement per annum for YTL Cement, designed to help meet the burgeoning demand and ensure the country's infrastructure development stayed on track.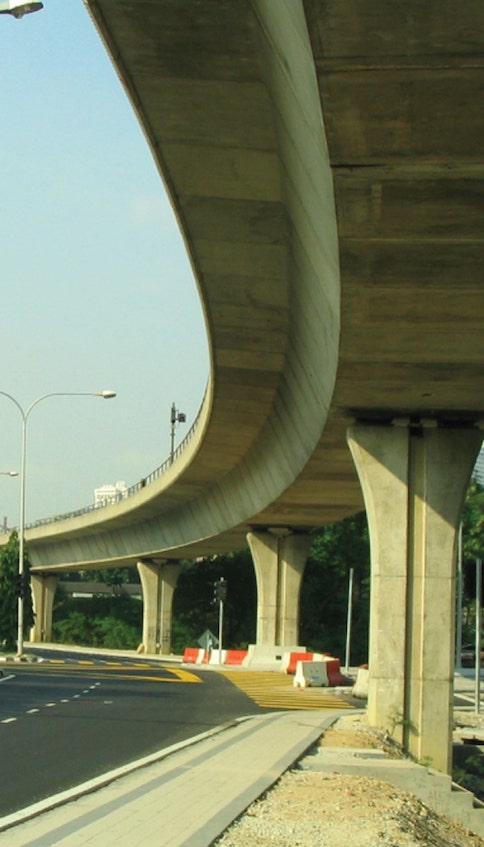 Sentul Link, Mahameru Highway
YTL Construction is designing and constructing the Sentul link of the Mahameru Highway, which is an elevated road link connecting the Mahameru Highway at the PWTC interchange off Jalan Kuching to Jalan Sentul, Kuala Lumpur. The highway will play a vital role in reducing congestion for thousands of motorists.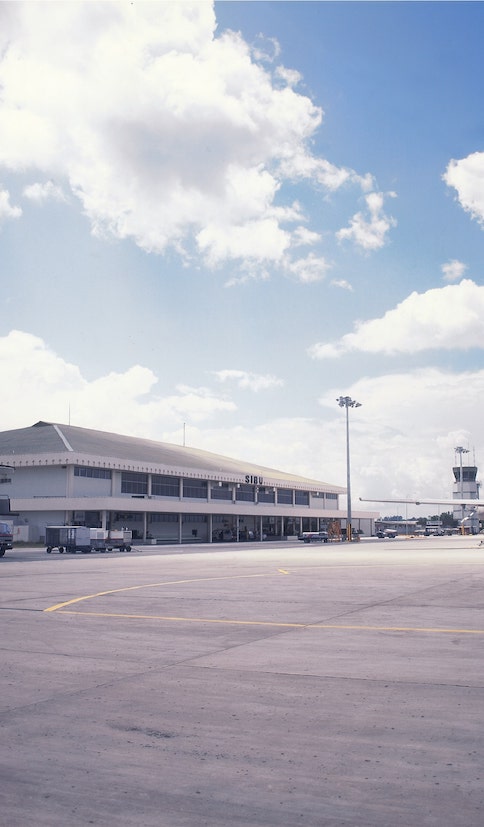 YTL Construction was awarded the task of designing, constructing and maintaining a fully intermodal airport facility in Sibu, Sarawak. The Sibu Airport features one 6,400 m² terminal building with ancillary facilities and a 1,981 m by 45 m runway. The design of the airport is intended to accommodate a total operational capacity of 1.5 million passengers per year, as well as meet the changing demands of passengers and airlines for years to come.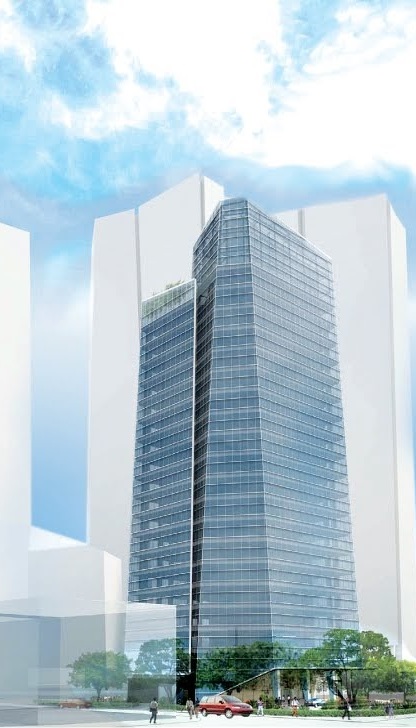 The vision for the construction of Menara Railway Asset Corporation (RAC) is to design a building that is intended to convey a dynamic interpretation of a crystalline form with performance facade glazing. In line with this aspiration, RAC and YTL Construction will develop and construct a parcel of land in the historic area of Brickfields into a new signature office tower, in close proximity to the hub of KL Sentral. This asset when completed will feature a 30-storey office tower with podium parking, a destination food gallery with rooftop garden, and retail lots. The building will be GBI certified and hold up to 150,000 square feet of office space, and become a key asset for RAC and the country in the future.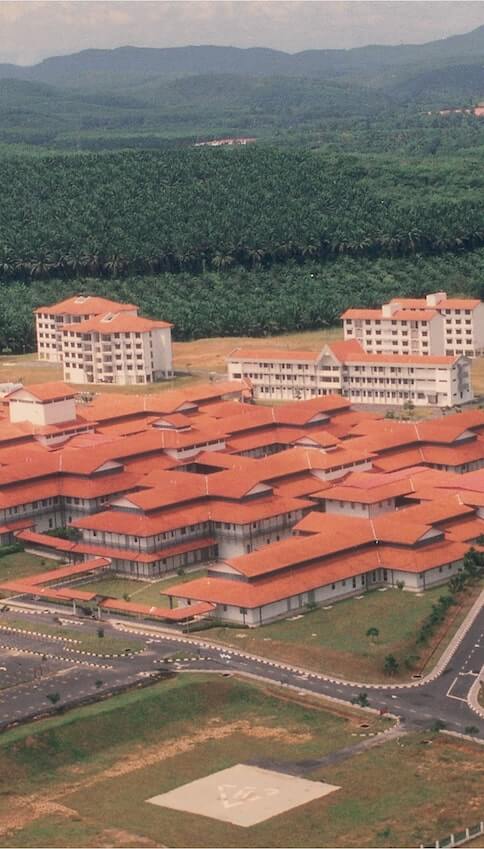 Nucleus Hospitals throughout West Malaysia
YTL Construction has a longstanding interest in hospitals and healthcare buildings, leading to the pioneering design and construction of 12 nucleus concept hospitals, comprising a total of 2,458 outpatient beds throughout Malaysia. These innovative nucleus concept hospitals were a turnkey project, whereby YTL Construction took total responsibility of the commissioning, maintenance and execution of fully equipped healthcare facilities in Batu Pahat, Sabak Bernam, Port Dickson, Kulim, Sungai Siput, Seberang Jaya, Kuala Pilah, Segamat, Kulai, Miri, Labuan and Sipitang.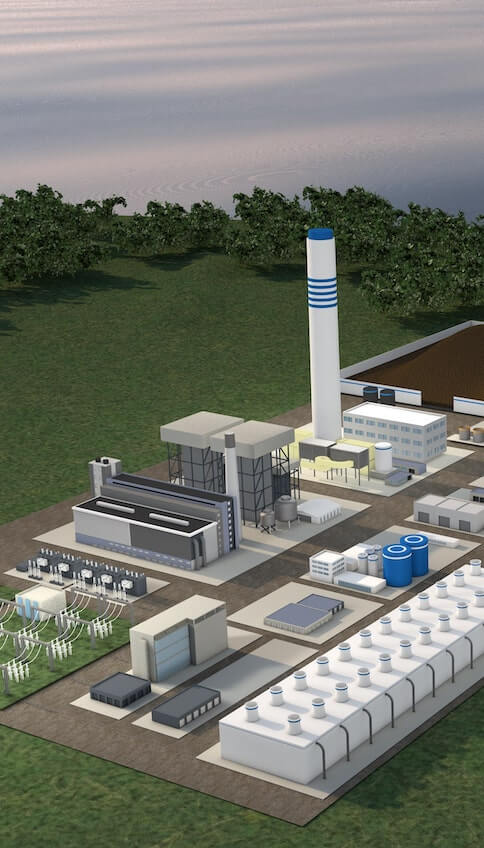 Tanjung Jati A Power Plant, Indonesia
The Tanjung Jati A Power Plant is an innovative and ambitious project, which upon completion will be the most efficient 1,320 megawatt (MW) coal-fired power station in Indonesia. The USD 2.7 billion project by PT Tanjung Jati Power Company, together with its sponsor YTL Power International Berhad, is constructing two 660 MW coal-fired power stations in Pengarengan Village, Pangenan District, Cirebon Regency, West Java, Indonesia. YTL Construction, as the sister company of YTL Power International Berhad, is involved in the civil works and earthworks of this project. It is currently in the final stages of achieving financial closure.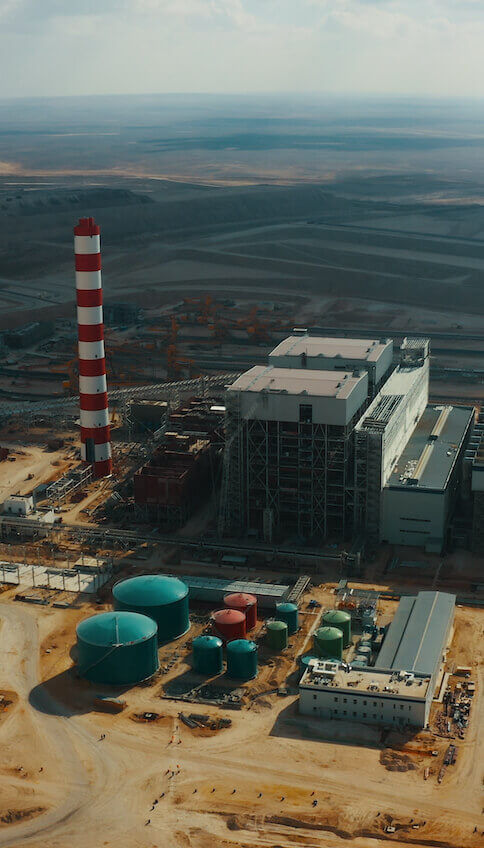 Attarat Power Plant, Jordan
The Attarat Power Plant project is set to be the second largest power plant in Jordan and the second largest oil shale-fired power plant in the world once completed. Attarat Power Company PSC, of which YTL Construction's sister company YTL Power International Berhad has a 45% stake, is currently developing a USD 2.1 billion, greenfield 554 MW oil shale-fired power generation project at Attarat um Ghudran in the Hashemite Kingdom of Jordan. When completed, the project will provide over 1,500 direct and indirect job opportunities for Jordanians for the next 30 years.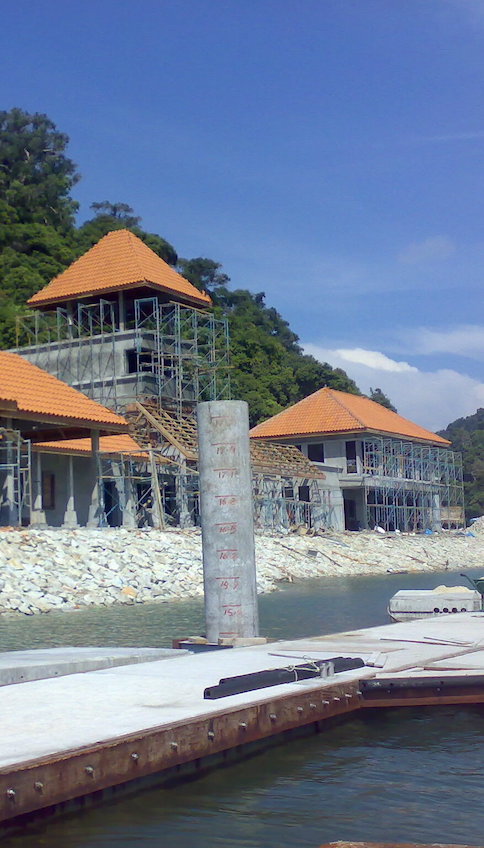 Pulau Mentagor Marina is a public marina project initiated and awarded to YTL Construction on 7 December 2004 by the federal government to invigorate the yachting and marine tourism industry.
The scope of works for the project included carrying out the hydrographic survey and hydrometric modelling, land reclamation to form the clubhouse and service area platform including settlement compensation, excavation support and protection, marine piling, coral mapping, EIA and EMP, complete clubhouse and building works, complete berthing basin pontoon and service facilities with access bridge, breakwater and shore protection works, as well as other service infrastructure and landscaping works. The project was successfully completed on 31 July 2007.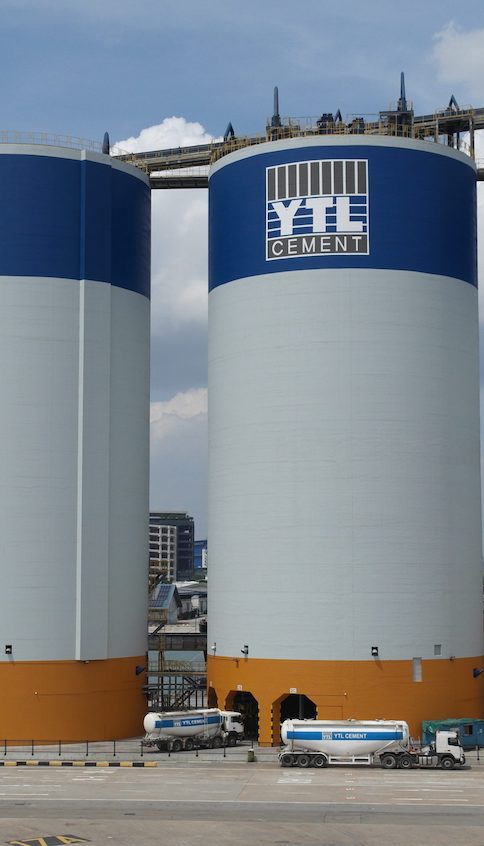 Jurong Integrated Cement Terminal, Singapore
In 2007, the YTL Group had the distinction of being selected as the sole supplier to the biggest integrated resort development on Singapore's iconic Sentosa Island, subsequently expanding its ready-mix operations to four additional locations and establishing a cohesive, fully operational division to supply the Singapore market. YTL Construction has supported all construction and infrastructure works related to the construction of new cement terminals since this initial beginning in Singapore. In 2014, the cement terminal in Singapore's Jurong Port industrial hub was constructed, becoming a new landmark as the largest cement terminal in Singapore.